#Iamamigrant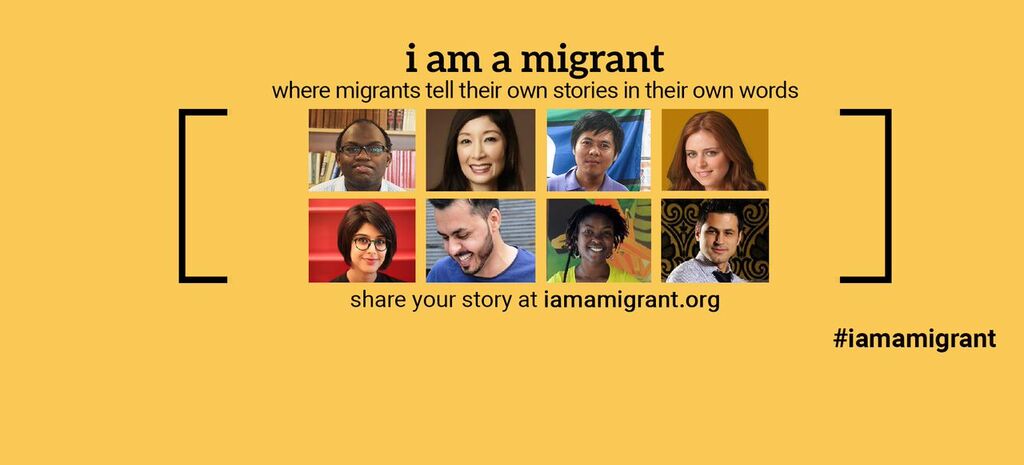 i am a migrant is a campaign and platform. We create a place for the personal stories of migrants. We want to challenge the anti migrant stereotypes and hate speech in politics and society.
i am a migrant lets migrants tell their own stories – on this website, in social media and many other places worldwide. Together we want to show: Migration has a human face. Migration is diverse.
This is why we are interested in the stories of all migrants, regardless of whether they have been away from their home country for 40 years or 40 days.
Your support is needed! Become part of our campaign and help us share the personal stories of migrants.
This is how it works:
You want to tell your own migration story?
Write down your story and upload it together with your picture on iamamigrant.org
Create your personal i am a migrant poster to put on your wall, to send to your family and friends and to make your social media profile
You know somebody with a compelling story, who you want to write about?
Ask migrants about their personal story

 Record the interview with a smartphone or recording device
 Write it down
 Take a good quality picture

Upload directly to iamamigrant.org
Tell your friends and share the i am migrant profiles
i am migrant is a global campaign supported by a broad alliance of partners, including International Organization for Migration (IOM) and Joint Council for the Welfare of Immigrants (JCWI).
help us
CHALLENGE
RACISM AND XENOPHOBIA
CELEBRATE
MIGRANTS
SHARE
THEIR STORIES